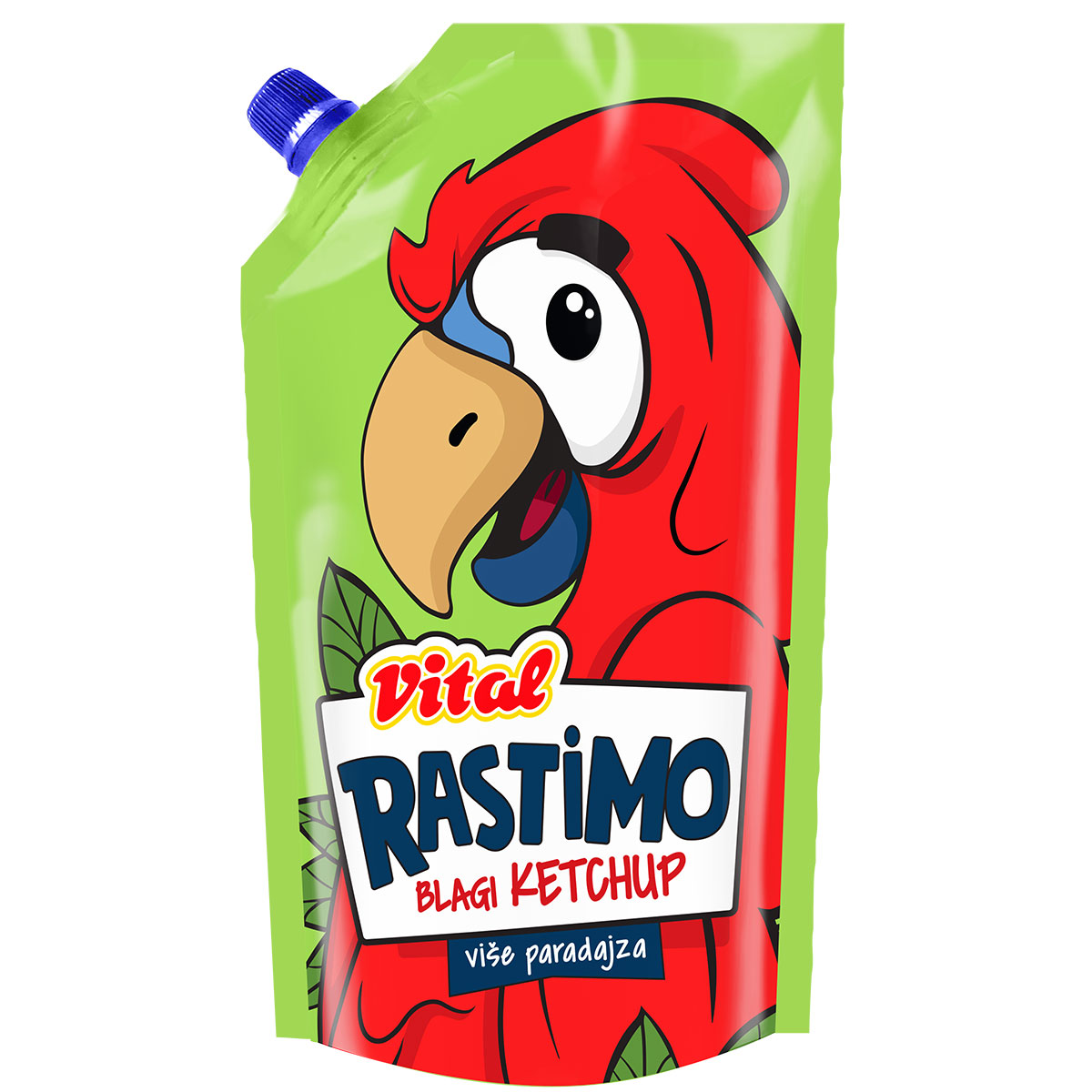 Mild ketchup for kids
Ingredients: water, tomato concentrate, sugar, vinegar, starch, salt, spice (oregano, coriander, marjoram / marjoram; may contain traces of soy, whey powder, mustard and celery), stabilizer (E 412, E 415), preservative (K-sorbate), aroma (contains celery), citric acid. Total dry matter content min.20%.
Store at temperature: 5-20 ºC.
After opening, store in the refrigerator.
Best before date: imprinted on packaging.
Nutritive value
Nutritional value per 100 g
Energija / Energy
285 kJ/67 kcal
Masti (Fats)
Od kojih zasićene masne kiseline
(of which saturated fatty acid)
0,14 g0,0 g
Ugljeni hidrati (Carbohydrates) Od toga šećeri (of which sugars)
15,2 g
12,9 g