This two-color Imperial salad is good as a glorious appetizer, for breakfast or dinner, and especially with freshly baked bread. Today, my celebrity guests will have the opportunity to try it, so I'll let them know how they liked it, and I expect your comments after the tasting?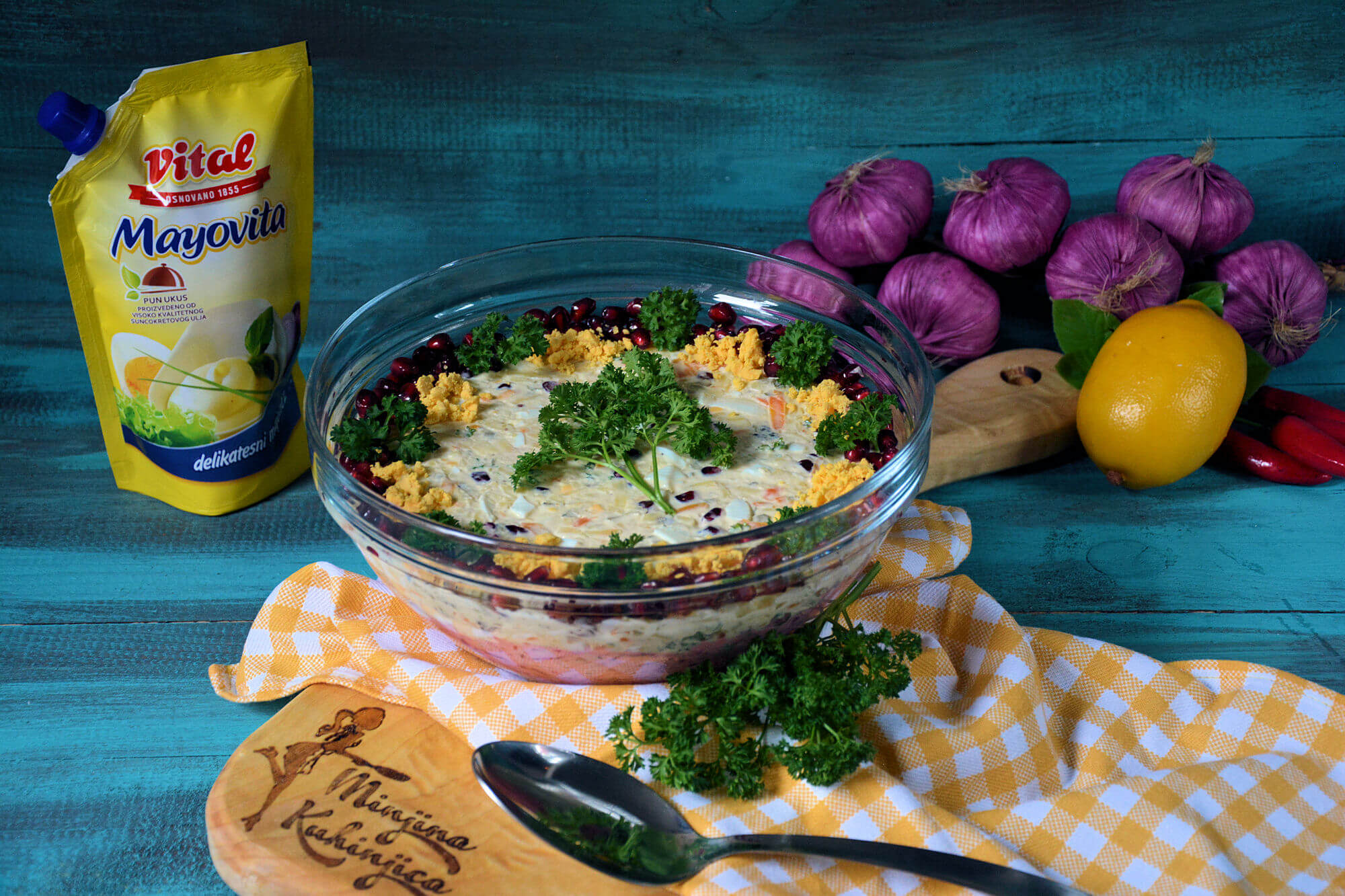 Required:
100 g sour cream 20% mm
300 g boiled potatoes
100 g boiled carrots
100 g pickles
5 boiled eggs
1-2 tablespoons of fresh (French) parsley
200 g boiled beets
50 g pomegranate
salt, peper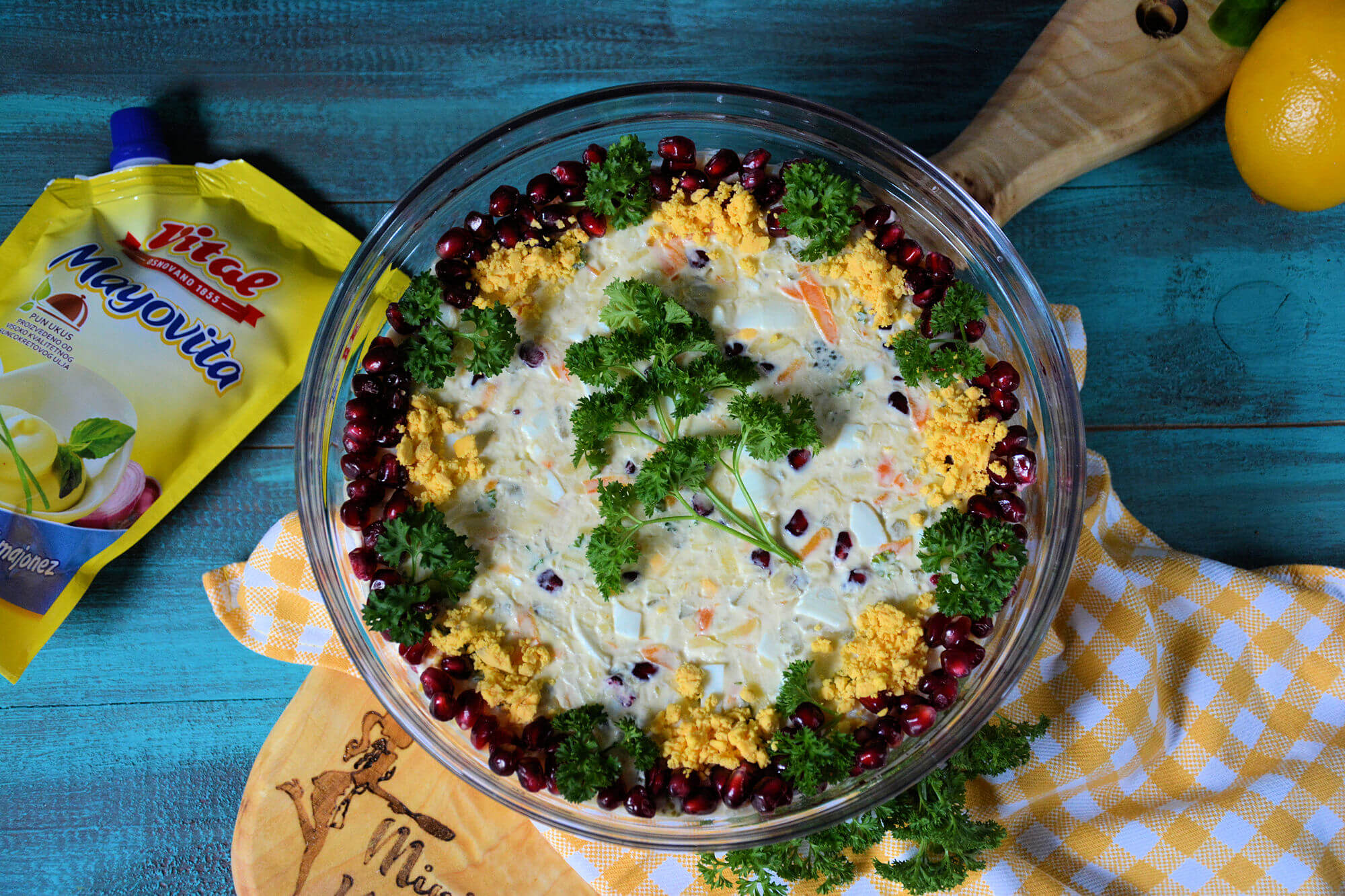 Pour the beetroot part into the bowl, then the pomegranate part.
Decor as desired or as I have shown in the video.
Note: Cook potatoes, carrots, beets and eggs, preferably in the evening before preparing the salad. For decoration, I used pomegranate, 1/2 egg yolk and French parsley. From this amount you will receive just over 1 kg of salad which you can divide into 3-4 smaller bowls if you are preparing it for glory.